Power Showerhead with Waterfilter
Regular price
$39.00
Sale price
$14.99
Unit price
per
Sale
Sold out
Relax at Home
Our showerhead allows you to have a spa-like experience in the comfort of your own home. Enjoy the feeling of well-tempered water massaging every muscle of your body with this heavenly Showerhead!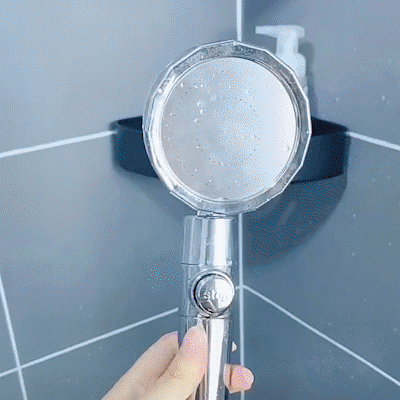 Life is too short to stick to old-fashioned showerheads. And this is your chance to improve your life a lot by changing little. The shower will, from now on, be your getaway from the daily stress, negativity, and sorrow. Why do we know? Because it is ours too. Ten minutes of absolute peace and freedom. 


Not only does the Power Showerhead with Waterfilter provide you with a relaxing shower, but also saves you from damages through chlorine:


Chlorine sucks the natural oils from your hair and skin, leaving them dry, rough, and damaged. Your hair needs some of its natural oil to remain smooth and healthy, and chlorine removes those oils. Chlorine can also cause chemical reactions in your hair, changing its natural color, weakening each hair strand, and causing split ends. The oils removed from the skin can leave your skin irritated.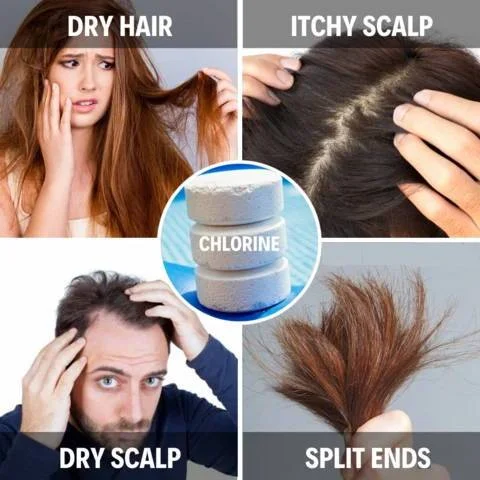 The new PP-cotton filter in our Power Showerhead softens water and filters out toxins including chlorine, heavy metals, bacteria, pesticides, rust, and odors in the shower water, enhancing water purification and maintaining water pH balance. This purified water is much gentler on your skin and healthier for your hair.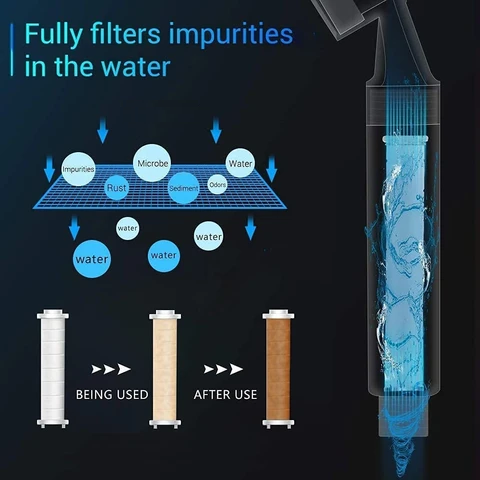 "I had problems with the water pressure in my house, I have tried everything, this Power Showerhead was my last hope and IT WORKS! Now my bathroom really looks like a spa. After a long day at work, I am very grateful for taking a relaxing bath." - Melanie
Features: 
☑️ High-Pressure Design - Our Showerhead makes water flow generates a pressurized flow through the rotating wheel, increasing the speed of the water flow, thereby increasing the water pressure.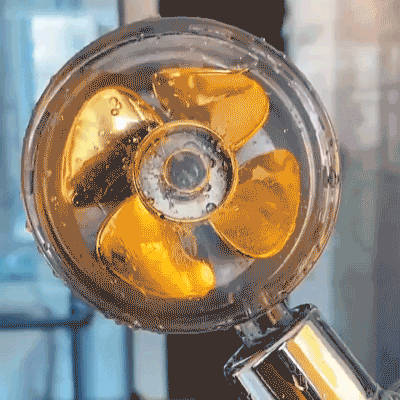 ☑️ Water-Saving -  Our showerhead's micro nozzles increase the speed of the water flow, while at the same time using 40% less water in comparison to ordinary showerheads. Having a look at the numbers, this means that a regular showerhead needs 15.8 gallons of water whereas our Filtered Power Showerhead only needs 12 gallons per shower. 
☑️ Massage-Effect - The showerhead dispenses water in the form of a net water jet that gently touches your body while showering. It relaxes muscles, promotes blood circulation, and improves the appearance of the skin.
☑️ 360° Rotation - The power showerhead can rotate 360° and swing up/down. This allows you to adjust it flexibly and take a shower without having to hold the showerhead in your hand.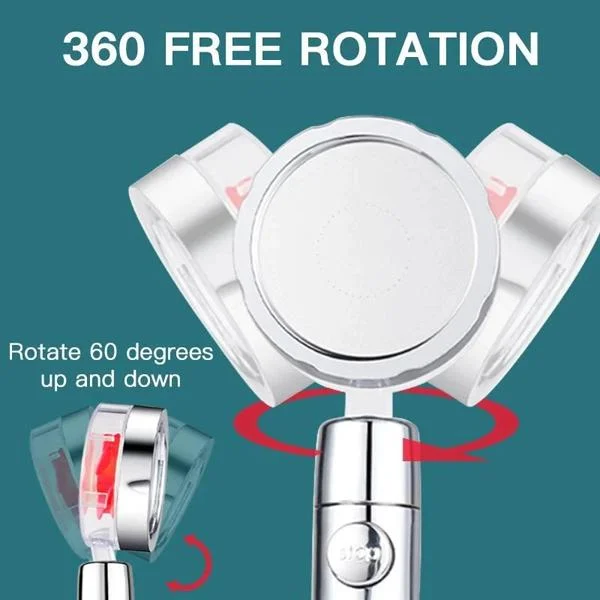 ☑️ On/Off Switch - The push-button allows you to stop the flow of water from the showerhead and lather up with your favorite shower gel at your leisure. It couldn't be easier!
☑️ Quick & Easy Installation - Installing the power shower head is as quick and easy as with any other showerhead. Everything you need is in your package.
☑️ PP Cotton Filter - Made of craftsmanship-quality materials that are resistant to high temperatures and corrosion. Thanks to a special triple filter, the water will always be clear as crystal! The filter is top-notch, owing to its high quality to last-generation filtering technologies. This spring-like water feels great to shower in and is good for our well-being.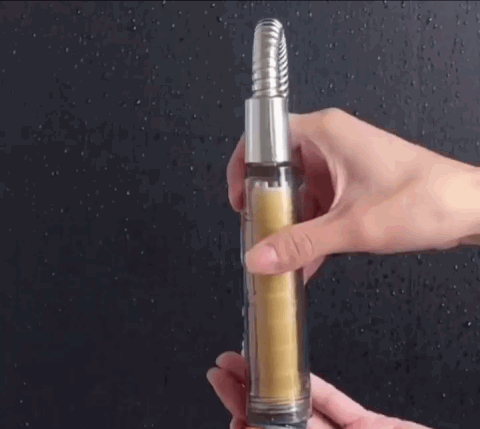 Specifications:
Material: 304 Stainless Steel + Polyethylene (PE)
Size: 3.6 x 10.7 inches (9 x 27 cm)
On average, the filter lifespan is between 6 to 12 months depending on the water quality in your area (as tested by our customers).
1.5m hose (only included in set)
OUR GUARANTEE
We offer a 30-day guarantee on our products and our staff will be more than happy to assist you with any issues you may have. Our dedicated staff offer customer support 24 Hours a Day, 7 Days a week. 100% Customer Satisfaction Guaranteed!
SHIPPING
All Shipping is sent via Airmail with tracking number.
Once item has been shipped tracking will be automatically emailed to you
Share